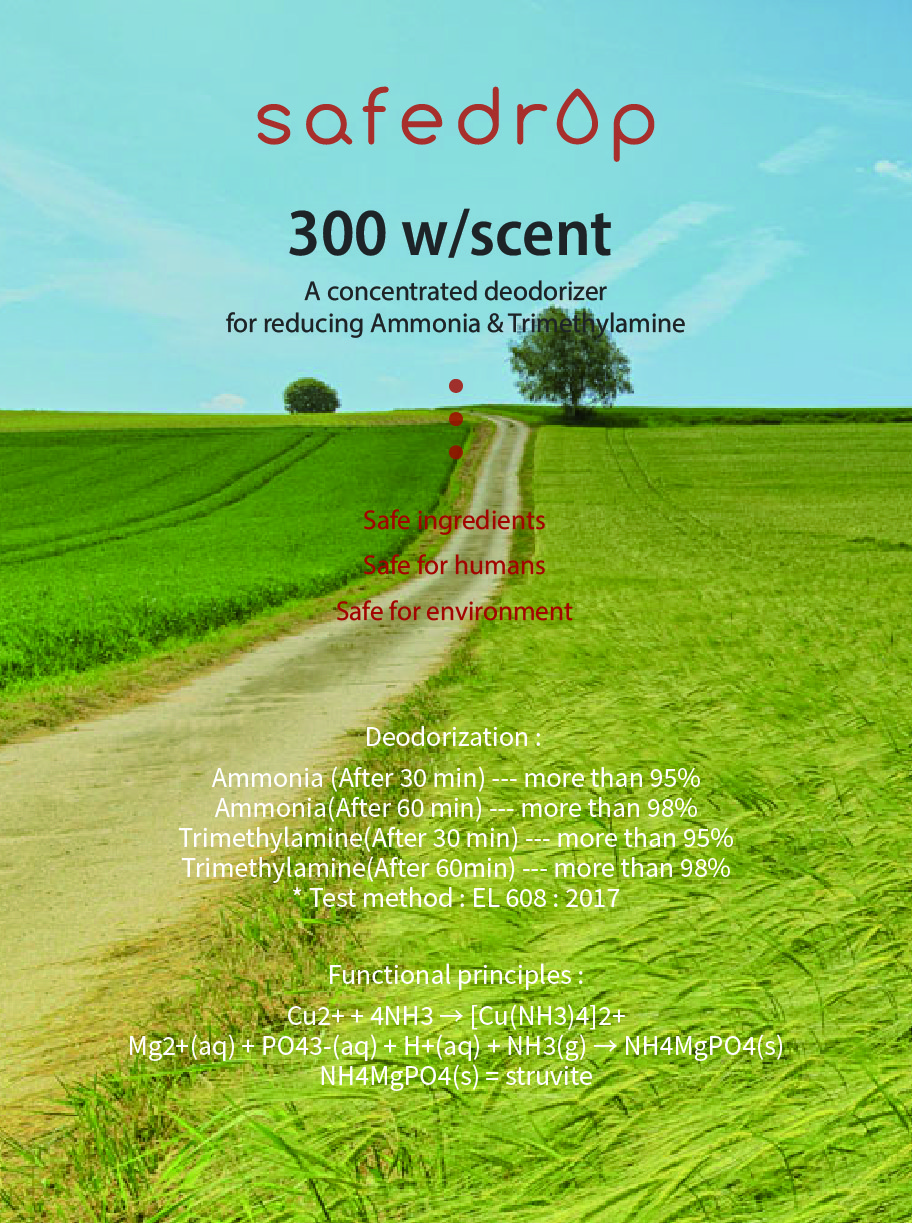 Safedrop 300 is a derivative product of SafeDrop 500.

It has a dilution ratio of up to 300 times.
It is specially designed for livestock farms.

It contains steamed cinnamon extract which helps to drive mosquitoes and flies away.

The scent of the product can be choose not only cinnamon but also to mint and cypress scents.

It maintains 95% or more reduction in ammonia and trimethylamine after 300 times dilution.

*This product only can be supplied to certified deodorizer and chemical manufacturers.